What our Known Associates say…
Dr Kate Jameson

Medical Director, Youth Lab
Having attended an event run by Tamara and the Known Associates team previously, I knew exactly who to turn to when it came to hosting my own event to celebrate the first year birthday of my cosmetic clinic, Youth Lab, and launch of our new laser technology. Tamara and her team (especially Meg) were a joy to work with from the outset. From the first point of contact they were attentive to my needs and worked with me to design the vision for our event. Everything was seamless, perfectly executed and entirely stress free. The end product was an evening of elegance in which my guests were treated like VIPs in an amazing venue with amazing food, drink and entertainment. I cannot fault Known Associates and will be using Tamara and her team for all of our future events and PR outreach. Thank you SO much for everything. Love Dr Kate and the Youth Lab team.
From the bottom of our hearts, we, the Chota family, would just like to say a very BIG THANK YOU!
Tamara, you have organized an amazing, fantastic, fun and enjoyable book launch! It will be a night never to forget! You and your team did an outstanding job!
Ladies, we had no idea how the night or any of this would turn out. In fact, we had no idea where or who we would turn to or how we were going to approach celebrating Raathi's incredible achievement. That is, until we met you Tamara. After our first meeting with you Tamara, we knew we would be in good hands. You took the stress off of me from finding ways to celebrate Raathi and her writing.
Tamara and your team, we are overwhelmed at all the work and effort you guys are putting into Raathi. This journey has made me notice how Raathi is maturing into a fine young woman and on Tuesday evening, a literary star was born!
Again, thank you so very much for what you have done and are still doing!
Ryan Winston

Director of blanc. Architectural Homes
We are believers in wonder and intrigue, trust and honesty but most of all expressing our individuality. In a market dictated by similarity, Known Associates stood out to us. You believed in our vision, listened when we spoke, understood our why and were soo much fun to be around.
Our event was seamless and we were so impressed by the teams professionalism, advice and enthusiasm to strive for excellence I couldn't help myself feel we were truly in great hands.
We believe in aligning with brands with the same philosophy in life and we are so glad we have had the opportunity to get to know each other. We are super pumped and can't wait until the next opportunity to work with Known Associates.
We feel very fortunate to have been in such good hands for our most important day yet, and can't wait to see the benefits of all of the work put together.
Thank you ladies, fantastic result and amazing team – well done Tamara, Meg, Cassie and Giorgia.
Cassandra Monaghan

140 Perth Marketing Manager
"Productivity is never an accident. It is always the result of a commitment to excellence, intelligent planning, and focused effort." - Paul J. Meyer
The quote above sums up Tamara, Giorgia and the incredible Known Associates team. My sincerest gratitude for all your hard work, your flexibility, enthusiasm and diligence in pulling together events that aligns with our vision.
I would recommend Known Associates wholeheartedly and looking forward on cultivating creative campaigns in 2019 with a bunch of entrepreneurial minded ladies!
Dr. Katherine

Body Confidence Expert & Motivational Speaker
Whenever I receive an invite from Tamara/KAE, I respond right away with a 'hell yes!'. Without fail, Tamara and her team don't just run events, they create experiences. Their ability to understand the wants, needs and desires of both their clients and attendees always go above and beyond even the highest of expectations leaving all of us with lifetime memories. Most recently, I was lucky enough to attend Tamara's "Ferrari Driven Women Dinner"; an event focused on empowering women by bringing together women of substance. The event exceeding all of our expectations; from the dream-like table set up, the food made with so much love it oozed off the plate, to the upbeat music and the incredibly inspiring speeches that were told from the heart, it was an experience where magical connections were made. None of us wanted to leave! To Tamara and her incredible team, thank you for thinking outside of the box and creating the kinds of connections that are oh-so needed in this digital-fuelled world.
Hannah Fitch-Rabbitt

Social Impact Manager, Fremantle Foundation
Tamara, Ellen and the wonderful team at Known Associates nailed the brief and transformed our Fremantle Ball into a wonderland of all things quintessentially 'Freo'.
#FreoBall18 was a hit – and it wouldn't have been possible without the support and guidance of the talented team at Known Associates. They took care of everything stressful and ensured our event ran smoothly from start to finish. This allowed our team to mingle and network with our guests, and not sweat the small (and very big) stuff because we knew KA were on the job. Broken bulb in the projector minutes before the guests arrived?! Not a problem, KA had it fixed in seconds without us even realising there had been a problem.
Our guests were blown away by the night and have already started talking about next year's event so the pressure is on to impress – lucky we have Team KA on speed dial.
Dr. Ros Worthington OAM

Philanthropist & Inspirational Speaker
It is an absolute honour and a privilege to stay a few words about Tamara Cook from Known Associates.
I have known Tamara for the last decade and in that time she has not only been my Event Producer for every function I've held in Perth but has become a very close friend, more like family. From the Black Diamond Ball, now an iconic event in Perth, her professionalism and humanitarianism made that an evening that people still stop and talk to me about today nine years on.
The values that Tamara holds close to heart her heart are kindness, compassion, empathy and passion. These values have seen Tamara by her acts of giving be a true philanthropist in her own right. She leads by a service to others and a giving heart above profit or personal gain.
It is wonderful for me as Tamara's mentor to experience the way she lives her life, not only through her work, but through her family. Teaching her children that the power of giving is the most important attribute to possess is a real blessing.
I'm extremely proud when I see her lead by example with her extended "Known Associates family" the young women she mentors who are embarking on their own careers in the events industry.
Please contact me if you would like further comment on Tamara and Known Associates"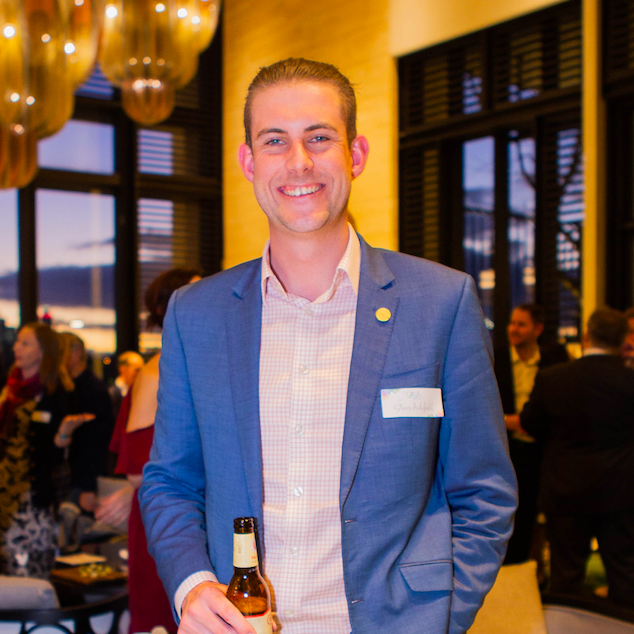 Steve Archibald

Former State Manager, Camp Quality
I have had the pleasure of knowing and working with Tamara over the past two years, during which time Tamara and the Known Associates team have played an integral role in building Camp Quality's flagship event 'Giggle Ball' from a standing start, into an event that has rapidly become one of the 'must attend' Balls on Perth's social calendar amongst those within the business community.
Tamara has demonstrated an in-depth knowledge of the events industry, a creative flair and an impressive contact base over the past couple of years that has led to us working on a number of highly successful events together. With this said, the biggest differentiator that I have found between herself and others in the industry is her connection to the cause she is working with and her genuine desire to go above and beyond at every turn to ensure the best possible result for her clients within the not for profit sector.
Carla Thomas

Director, Holistic Counsellor, Live Clean
"Ok so now that I have had a chance to stop, slow down and take it all in... $%#! how amazing was last night's launch and all the hype today? We did it :)) I have to say I'm really sad it's over as I have loved working with KAE and especially you as all your non bs guidance and approach totally floats my boat and style of work. I learned so much about events and marketing and PR etc from this experience. I need to find us a new project so I can keep you in my sights. Tam I don't think a million thank yous will ever be enough to repay you for what you have done for me. I just adore you. C xx"
Tarryn Wescombe

Creative Director, Happy Physio
"If I were to describe our Happy Physio Launch event with Known Associates in one word it would be.... WOW! From day one of our first meeting, you could feel the passion and energy from Tamara and Sonja. I knew straight away that we were going to be a great team!!
Everything was organised throughout; catch ups planned when needed and the main part that exceeded my expectations was use of initiative and simplicity. More often than not all that I was required to do was give the go ahead and everything would be organised quickly and swiftly. Creativity from the whole team in regards to the design aspect was fabulous and matched in perfectly with our branding. All of our clients were very impressed by the custom made candles that were hand delivered with their VIP event invitations - the event experience & hype started well before the event which was shown via social media. I have no doubts that we will be holding more events in the future and it excites me that I have full confidence in Tamara and her team to not only get the job done but exceed everyone's expectations!!! Thank you so much ladies!!"
Sophie Benham

Events Co-ordinator (Former KAE intern)
Chamber Of Commerce & Industry
"Applying for an internship with Known Associates was the best decision that I made in 2016. Having the opportunity to learn from and work with Tamara Cook has been a dream, and she never fails to amaze me. From our first meeting Tamara has been nothing but warm and welcoming, and has taught me many skills and lessons useful in both the events industry and everyday life. She has also been wonderfully encouraging throughout my internship, and has brought out a confidence in myself that I never knew I had. Her passion for paying it forward and supporting others is incredibly inspiring, and I will be forever grateful to have begun my working life in the events industry with Tamara."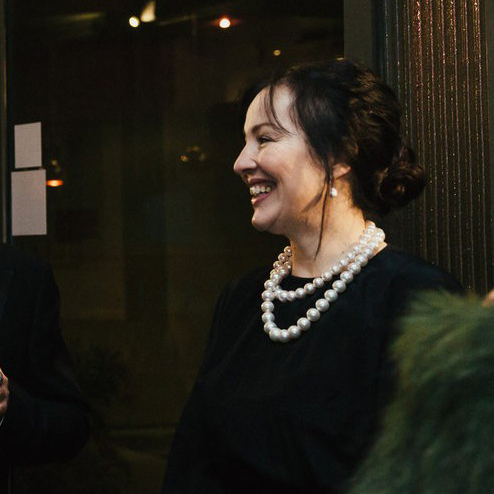 Fiona Kalaf
Former Chief Executive Officer, Lifeline WA
"I can't recommend Tamara's work highly enough. Lifeline WA has been fortunate enough to have had Known Associates Events work on their annual Black Diamond Gala Dinner ever since the event was created 5 years ago. Tamara has a keen eye for detail and her passion for creating unique experiences is evident in the high quality events that she produces.
We are incredibly grateful for Tamara's continued support and invaluable input into creating such memorable Black Diamond events."
Tesse-Timonial
Tesse McLean, Legendary Former Intern
"My internship with Known Associates Events has been the best work experience I've ever done. The program is highly personalised and the constraints of your experience are almost entirely up to you. Tamara ensures you receive value from your work by giving constructive feedback and she will regularly ask you which tasks you want to work on to either utilise your strengths or build up your weaknesses.
Tamara and Sonja not only take you under their wings and have you feeling like part of the Known Associates family, they provide opportunities to work with real clients and complete tasks that truly impact event outcomes. The level of trust and responsibility is greatly appreciated. Tamara has a knack for maintaining her authority while creating a comfortable work environment where seniority has little impact and every team member feels free to speak openly. You truly feel your input is valued and contributes to the success of every event. I'm thankful to Known Associates for allowing me to express my creative side, work to see my ideas become reality and providing me with invaluable experience and skills I could have obtained very few places.
I admire the way Tamara has curated her own career and focuses the business around the importance of giving back. This has shown me the joy that comes with following your passion and reaffirmed the importance of creating a career which stays true to your ideals.
Above all, the best part of working with the team is the fierce friends I have made, and knowing I will always be a Known Associate."
Peter Bell
Radio & Television Personality, MC, Commentator
"I have had the pleasure of both working at and attending events managed by Known Associates Events for many years. I have found all of the events to be professional, unique and enjoyable experiences. Tamara is wonderful to work with and I have no hesitation in recommending Known Associates to deliver superbly your next function or event."
Dom D'Leno
60s Soul, Stratosfunk Motown
"We LOVE working with Tamara Kiragu Cook, we perform at a number of events throughout the year and Known Associates Events certainly know how to take the WOW FACTOR to another level! Obviously attention to detail is of the upmost importance. Warning: prepare to have a HUGE night, you're goin' to remember this one for a long time."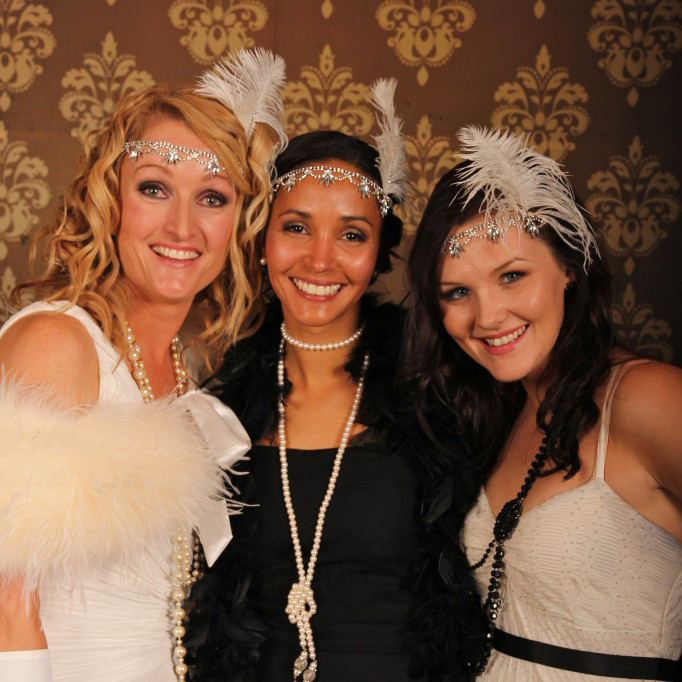 Melissa Howie
Marketing & Events Manager, Youth Focus
"Tamara (Kiragu) Cook is, without doubt, the best event manager that I have had the pleasure of working with in Perth. Her exceptional attention to detail ensures that every event that Tamara organises is executed flawlessly and never fails to leave guests with a sense of awe and excitement. Not only are the events that Tamara puts on exciting and unique, but she also generously supports multiple charities around the state by donating a significant portion of her time in kind. I have had the pleasure of working with Tamara, through Known Associates, on multiple events including Lifeline WA's Black Diamond Ball for 4 years in a row. I consider myself truly lucky to have been able to learn from Tamara over the last 6 years as I consider her the best in the industry."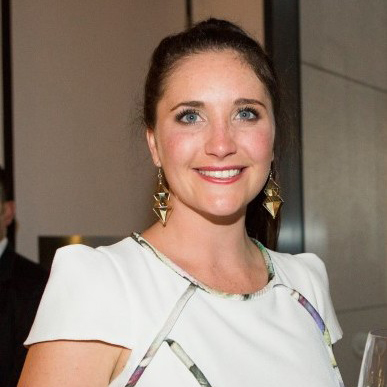 Angeleen Dellar
Public Relations & Events, Crown London
"I landed the opportunity to work at Known Associates for my internship in 2008. What an incredible experience! I learned fundamental skills and lessons that are still with me today. Tamara, is a genuine talent, with a friendly and welcoming disposition that transpires through her work. It was invaluable watching her deliver premium events, backed by a meaningful purpose. In its very essence, there's nothing like Known Associates and that comes down to its founder - Tamara devotes her creative flair to a worthwhile cause, driven by a strong passion to pay it forward."
Kat Petterson
Fundraising & Corporate Partnership Coordinator
Camp Quality
"Known Associates really considered our target audience, our organisation ethos and came up with some wonderful quirky ideas and beautiful branding concepts for our inaugural Giggle Ball Perth 2016. Our event flowed smoothly and a number of guests and staff remarked how much attention to detail there was, from the moment they walked the red carpet to the beautiful table settings at dinner. Working with Tamara and her team has been nothing but a pleasure. They have made my job so easy, and have enabled me to focus on internal actions around our event. Huge thanks from the whole team."
Arnya Tait
Group Sales And Business Development Manager
Fraser's Restaurant Group
"I have had the pleasure of working with Tamara on a number of events. Tamara brings a freshness, vitality and enthusiasm to each meeting. Everything she touches is given a sprinkling of elegance and creativity. So you are in capable hands at Known Associates."
Matt Wardrope
AV Sales
Technical Consultant
Perth Audio Visual
"It has been a pleasure working with Tamara and Known Associates over the past few years. Tamara's professionalism and attention to detail has always made my job very easy and always delivers outstanding results for her clients. Her friendly and bubbly personality always makes it a joy to work on any of her events and you can always see the close relationships this helps develop with her clients."
Toni Milne
Rohan Jewellery
Leederville
"Rohan Jewellery has had the privilege of working with Known Associates on a number of Charity Events over the past 5 years. We can always rely on the experienced event management skills of Tamara Kiragu who delivers success with unique, creative concepts, flawless execution and a huge amount of heart. She takes pride in going the extra mile to ensure the sponsors are not only looked after, but highly publicised and treated with respect and gratitude."
Amanda Dunn
General Manager And Licensee
Crawford Realty
"After stepping into the General Manager position at Crawford Realty Karratha late in August, an Event was the last thing I thought I had to arrange…
Then I was introduced to Tamara from Known Associates. With a huge Gala Ball to arrange and Tamara running the most professional outfit I have seen in some time, the night went off without a hitch –none that our patrons could see anyway – all thanks to Tam.
Crawford Property Group looks forward to bigger and better events with Tamara at the helm of Known Associates Events!"
Carolyn
Director
A Flamingo Surprise
"In 2013 A Flamingo Surprise was selected by Tamara from Known Associates to be involved with and style the annual Black Diamond Gala Ball which is the major fundraising event for Lifeline. It was a great event to be involved with and working alongside Tamara was an absolute pleasure.
It takes a dedicated team to work behind the scenes to bring an event like this together and with Tamara's experience and expertise in event management, she knew just the right group of professionals to have on board for what proved to be the most successful Black Diamond Ball to date.
We look forward to working with Tamara and Known Associates on the 2014 Black Diamond Ball and future events."
Greg Pearce
Television Personality
Lecturer In Broadcasting
ECU
"Performing MC duties at events organised by Known Associates is a pleasant task. Tamara's organisational skills leave nothing to chance making for a smoothly run event."
Rachel Lindsay
Marketing
Curtin University
"I engaged the services of Tamara and Known Associates for a high-profile industry event. I'd heard good things about her skills, and wasn't disappointed. Tamara came up with some great ideas around the event planning and promotion, and her excellent taste and personal style helped to create an event space that was aesthetically appealing. I appreciated her ability and willingness to use her extensive industry connections and personal networks to lift the profile of the event and promote awareness."
Fiona Atlan
3P
"We have worked for Tamara and Known Associate Events for several years now and she has always been such a delight to work with. Each and every year, they pull of spectacular events that always amaze us."